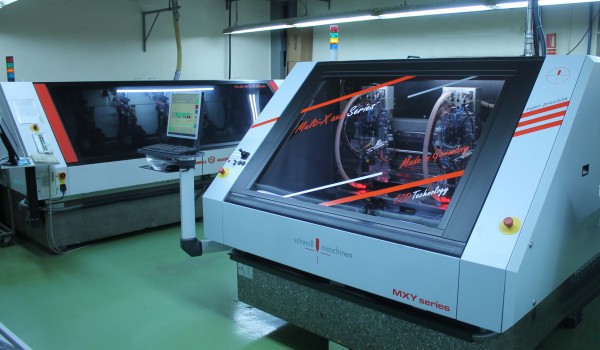 SCHMOLL MULTI-X AXIS
Cipsacircuits S.A. Improves the drilling department becoming a SCHMOLL MULTI-X AXIS.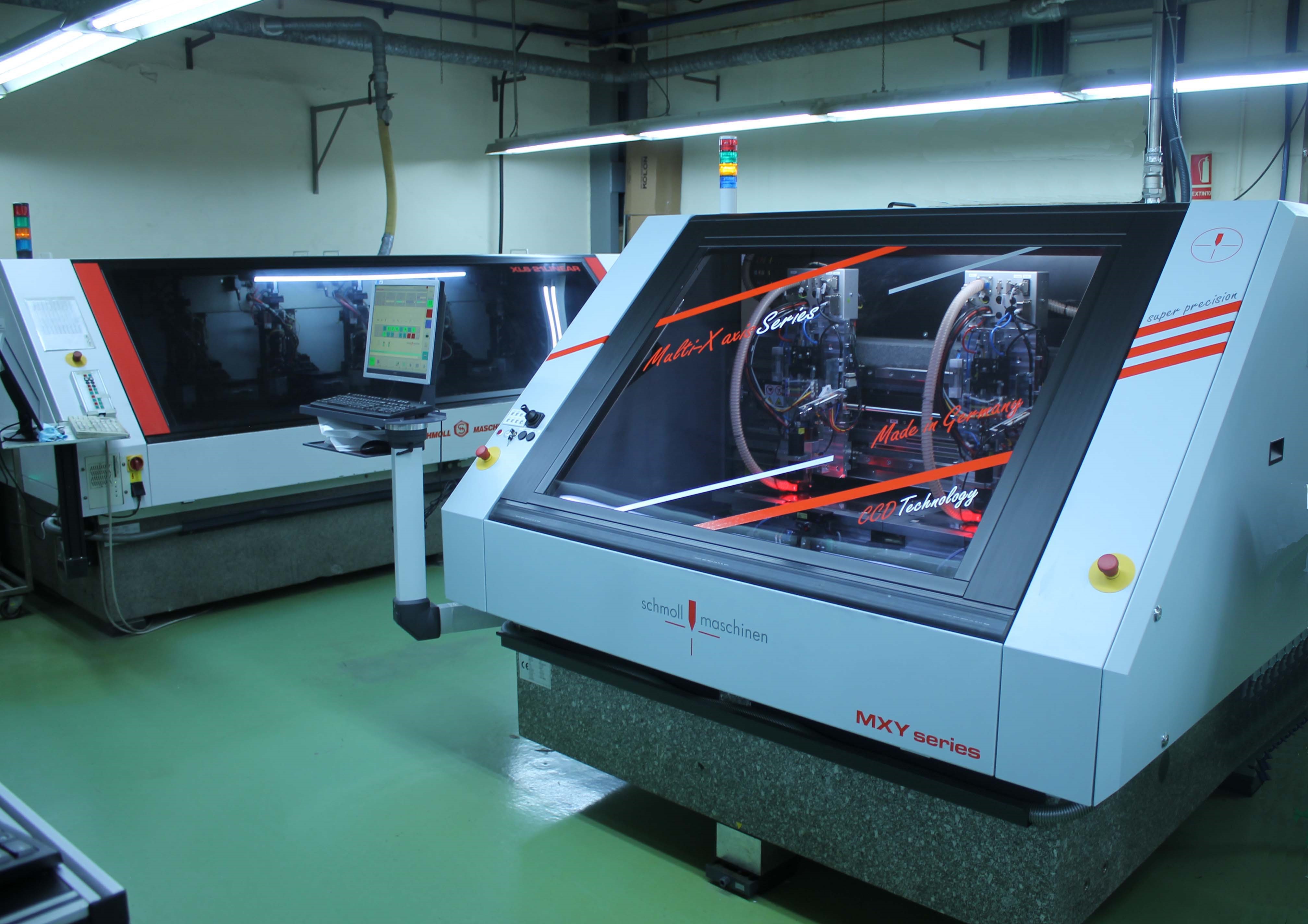 Characteristics:
Multi XY concept: Drilling Single Heads in X and Separate Tables in Y.
Linear motors in all the axes.
250,000 rpm engines with a capacity of Drilling up 0.1mm diameter drill.
Controlled drill depth.
CCD camera.