Cipsacircuits, S.A. is already certified AS 9100!!!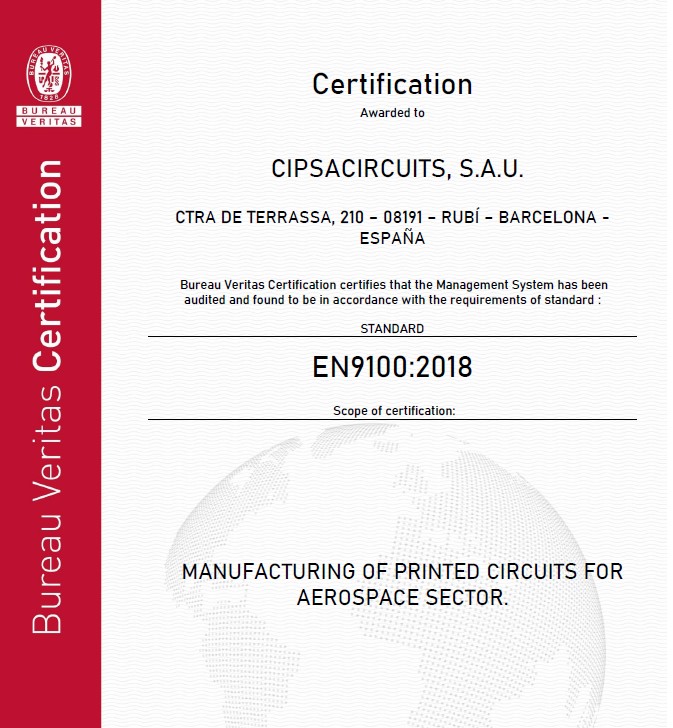 We are proud to inform you that we have already received the new AS 9100 certification.
Throughout 2021, we put a lot of effort, to adapt our processes to the requirements of the aviation, space and defense organizations, and we finally got this new certification.
The application of the AS 9100 regulation raises our quality standards and affects all our customers in a positive way regardless of the sector to which they belong.