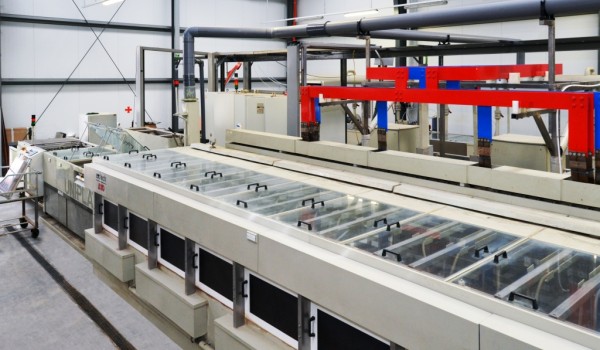 CIPSA INCORPORATES THE SECOND PATING LINE UNIPLATE
The Conventional System Metallic continuous rigid and flexible printed circuits boards.
The new power system, allows for adjustment and individual control of each anode segment separately, ensuring the best possible distribution of the metallized surface, with the highest density of applicable current.
The segmented anodes and fixing clamps large contact surface ensure better distribution of film thicknesses of deposited copper. The new design of fluid management based on hydrodynamic studies, ensures high quality copper deposition in both micro blind vias and holes.
Equipment Designed for Mass Production of High Technology
The advantages of horizontal systems make this technology almost the exclusive choice for HDI installations. Currently we have already delivered more than 500 modules to customers around the world. The reason that this system has been so popular is evident when considering the challenges of manufacturing complex circuits. Comparing with vertical systems, horizontal technology offers several advantages, especially for the ever stricter requirements of finer and smaller tracks.
The Following Advantages Increase Profitability also the Horizontal Systems:
The high level of automation significantly reduces operation errors
Lower demand for air, water and waste treatment permit considerable energy savings and reduced environmental impact.
Reliable system, ideally indicated for the full spectrum of production needs.
Ability to handle ultrafine material with a thin film of copper up to 0.25 mm thick.
The continuous production "wet to wet" metallization and Uniplate copper plating ensures HDI productivity