X-RAY MACHINE NORDSON DAGE™ QUADRA 3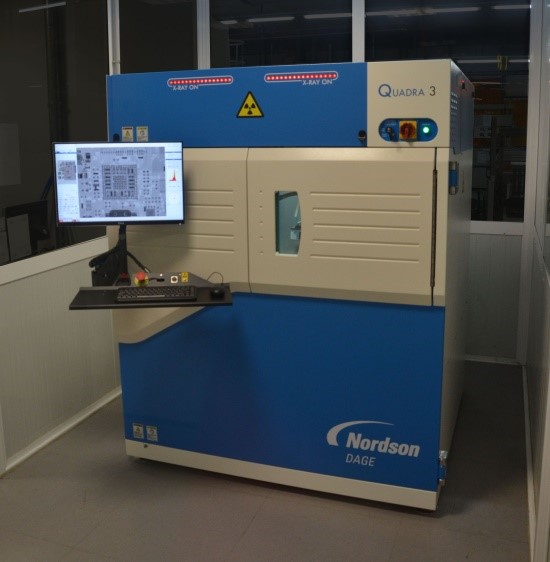 Be advised of the recent acquisition of a Nordson X-ray machine Dage™ Quadra 3.
This equipment will allow the analysis and verification of all processes for which the use of X-rays is necessary.
The use of X-rays allows any part of a circuit to be visualized, even internal layers, in a non-destructive manner.